Our Art House, in the center of Eindhoven, is our work space, a creative hub and production space for artists from various disciplines. The well equipped building offers performance, studio and rehearsal environments. Apart from hosting our quarterly SEASONING events here, we invite artists to stay and work on-site. The space has several performance spaces, rehearsal rooms, a kitchen and a bar.
WHITE SPACE
Our 160m2 White Space can be used as a flexible rehearsal and presentation space. It has fixed seating for a maximum of 80, with the additional option to open up the surrounding gallery for audiences. Download Tech-Specs.
Our 180m2 Black Space is an empty open black box space, which is suitable for performances or rehearsals, that require a flexible and intimate setting.
Download Tech-Specs.
Our 185 m2 Studio 3 is a light and open space, ideal for rehearsals, workshops, or classes for smaller groups. Download space & tech specs.
Download Tech-Specs.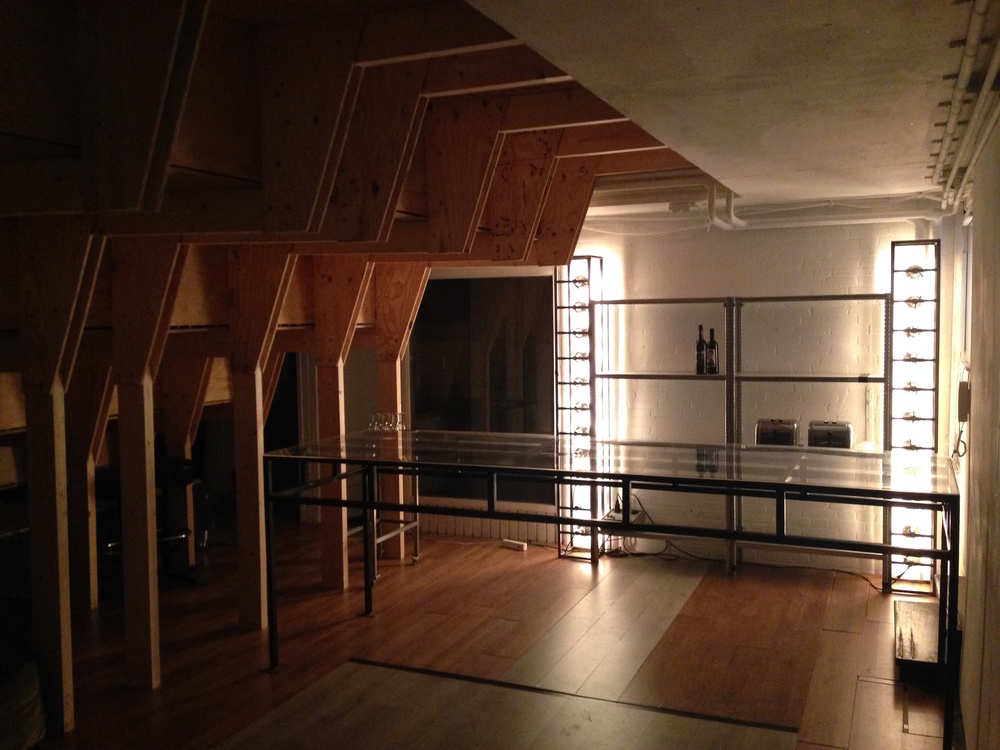 Interested in working at our art house?
Send us your questions and ideas. We will contact you about availability and details as soon as possible.
- Price: Depends on the space used and the period.
- There is opportunity to stay in the art house. (Max. 3 guests)
- Free Wi-Fi is available
- Find inspiration in our in-house art library
- Download Tech-Specs.